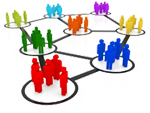 E-Mail Friends
SMS Mobile Marketing |Need More Customers Coming Through The Door?
SMS Mobile Marketing is a form of advertising you might want to consider.
Do you want more customers coming through the doors? This is the Life Blood of your business! Right?
If we could drive new customers to your business and keep existing customers returning AGAIN and AGAIN!!
Would you be interested? I thought so. Get started for $0 COST!
https://legendarymarketinggroup.com/30daysoffreemarketing
Contact:
Legendary Marketing Group
Todd Rutledge
(517)206-2435
Our operators are
here to serve you.
Call Us Now.
(517)206-2435
Recent Posts
---
Categories
---