Text Marketing
Text Marketing For Local Business
Text marketing and other forms of mobile marketing are fast becoming popular marketing strategies for many businesses.
Here is an explanation of what SMS or Text marketing is, how it can benefit your local business and why your business simply can't afford to be without a well designed SMS marketing campaign.
What Is SMS Marketing?
A SMS marketing campaign is similar to an email marketing campaign. The key difference is that SMS (short messaging service) messages are sent directly to the target recipient's mobile device or smartphone. SMS marketing campaigns are opt-in campaigns, meaning that those who you send messages to have elected to give you permission to send messages to them.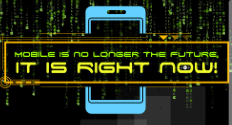 How Can SMS Text Marketing Benefit Your Business?
SMS messages are extremely effective because most mobile device and cell phone users are rarely (if ever) without their phones. That means that you have an opportunity to reach them instantly via your SMS Text marketing messages. SMS marketing is a great way to send deals, discounts and news to your clients or prospective clients to get them to visit your local store or website to make a purchase.
Why Should Your Business Engage In SMS Text Marketing?
With the current mobile craze, it only makes sense that you engage in mobile marketing efforts. Perhaps the best thing about SMS Text marketing for local businesses is that these campaigns can be much more cost-efficient than traditional marketing methods.
The most important reason that you should begin your SMS  Text marketing efforts is that other businesses are already taking advantage of this great way to engage and connect with current and prospective clients.
Instead of spending exorbitant amounts of money on traditional marketing methods such as print mail campaigns, you can save yourself some cash while you increase your brand visibility and your profit margins with SMS marketing for local businesses.
We'd be glad to show you how to incorporate SMS marketing strategies into your local business. Call us today for a no-obligation consultation:
Legendary Marketing Group
11905 Coman Rd
Waldron, MI 49288
(517)206-2435
Todd Rutledge, Owner
Please Like" and "Share" this post about SMS Text Marketing.